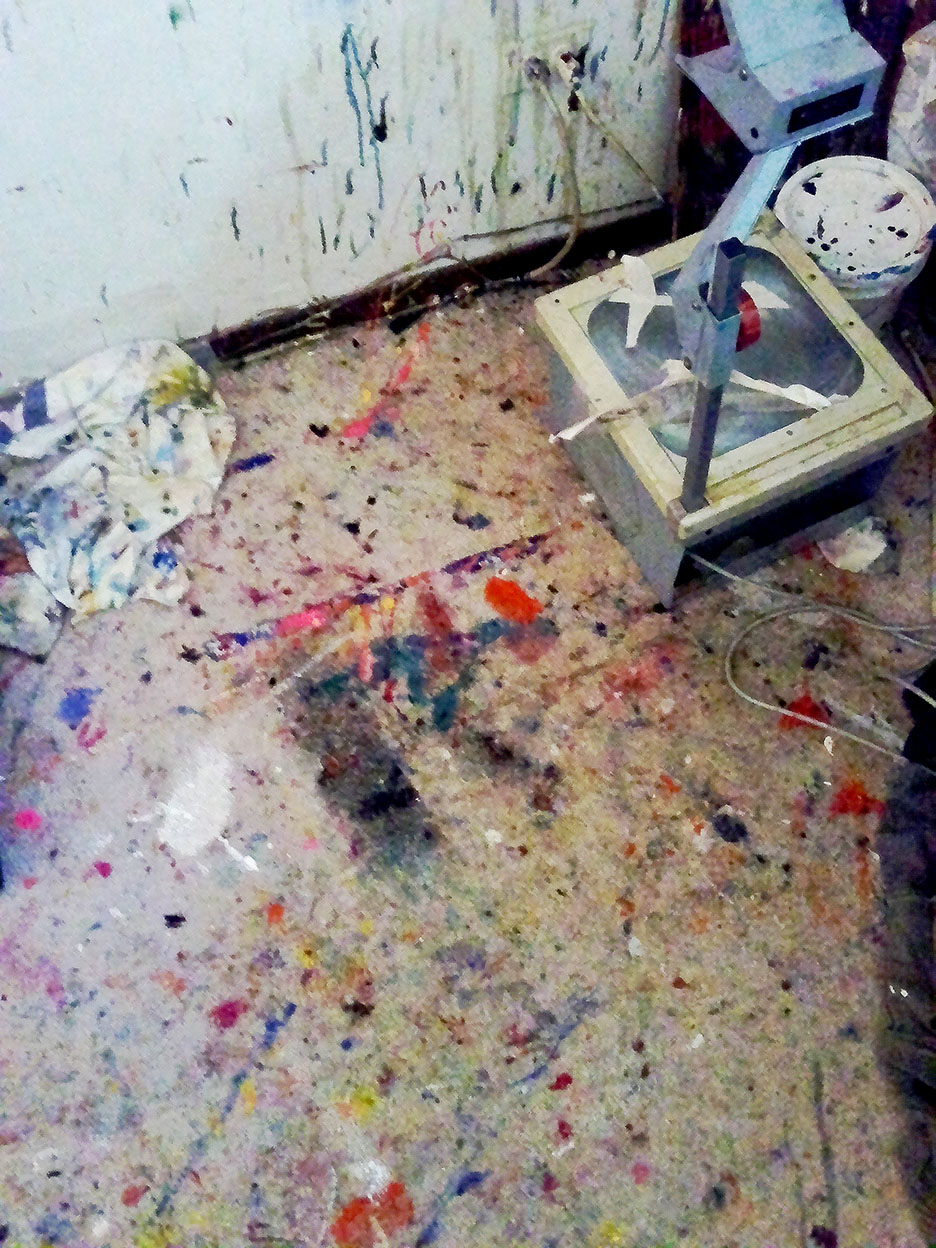 Where the art is made is part of the story. Art tells a story. To get to the proper conditions of time and place, is no accident. You can't measure thoughts, yet we feel the intentions, when everything comes together. A confluence.  

     Every piece of art is a seed that got watered and cared for properly. In some cases, 2 or more people bring these ideas to life.
      If all we were interested in were pictures, we would have photographs. The ideas behind the stories tell us how this person is/was feeling. In order to transmit precisely, everything needs to fall into place. 

     I need to have a place where normal rules don't apply. That could be destroyed. With a good stereo, and/or headphones. . An entire room to sit and dream and enter another reality, where the right mixtures of pigment, drawing, training, and brain chemistry converge.